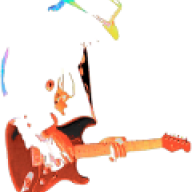 Member Sponsor & WBF Founding Member
A good friend of mine has recently begun another round of upgrades, with the emphasis on bettering his vinyl front-end. As such he bought a Rega P5 with Dynavector 20x2L cartridge, and Sonneteer Sedley phono pre.. He dispays this on a Rega wall-mount, which I personally beleive is the best way to have a turntable mounted. However, that's another discussion. He has insisted that I remove the "mass" of my 5-shelf audio rack (about 38" tall), and get a lower profile unit of perhaps 2 shelves. I could do this as I have a Target 2-shelf unit that's just sitting around. He assures me that by using the smaller stand I will attain in improvement in sound quality, because I have eliminated "mass" (his words).

Now, I see many if you with stands just like mine, so I am not sold on his thinking just yet. Is there any truth to a lower stand potentially creating better sonics? Please forego the isolation discussion here, as we have a thread for that already.

PS: I like the height of my stand for one simple reason. The stand is 38" tall and the top of the TT platter is at 46". Since I suffer from a bad back this height helps to avoid any possible strain or injury.

Thoughts?