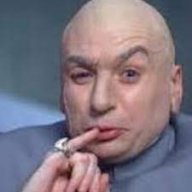 Site Founder, Site Owner, Administrator
Mar 31, 2010
30,568
2,040
113
By Steve Sinovic / Journal Staff Writer

ALBUQUERQUE, N.M. — A new device and procedure now offered at the Heart Center at Presbyterian Medical Center may be a stroke risk reduction alternative to taking blood thinners for patients who have the most common form of atrial fibrillation.

A team led by Dr. Sharif Halim, an interventional cardiologist, successfully implanted the Watchman device in three patients in July at the Heart Center.

"We are proud to be the first and only hospital in New Mexico to implant the Watchman," said Dr. Robert Federici, medical director of The Heart Center at Presbyterian. "This is just one example of the many ways we're investing in technology to provide our patients with alternative options and improved quality of life."

He said many patients with atrial fibrillation, an irregular heart rhythm, often take blood thinners to reduce their risk of stroke. But blood thinners are not always tolerated long term due to the increased bleeding risks with other medical conditions.

The implanted device resembles a small jellyfish and allows patients to go off blood thinners after a few months.

Presbyterian is one of approximately 100 hospital systems across the country to offer the technology.

According to manufacturer Boston Scientific, atrial fibrillation is the most common cardiac arrhythmia, currently affecting more than 5 million Americans. Twenty percent of all strokes occur in patients with atrial fibrillation, and atrial fibrillation-related strokes are more frequently fatal and disabling, according to Federici.

He estimates that Presbyterian will implant 60 to 80 devices in patients this year, adding that studies have shown the device to be more cost-effective than blood thinners. And most patients like the idea of a device rather than taking 5-10 pills a day, depending on the severity of the atrial fibrillation.

In a procedure that usually takes about an hour, the Watchman is implanted on the left atrial appendage of the heart, which is the source of 90-95 percent of strokes, said Dr. Halim. It helps prevent blood clots from circulating and traveling into the brain, causing a stroke.

While Presbyterian declined to divulge the costs associated with implanting the device, the Watchman achieved cost effectiveness relative to the blood-thinner warfarin at seven years, according to a Dec. 22, 2015 article in the Journal of American College of Cardiology.

The procedure has been approved for Medicare and Medicaid recipients.