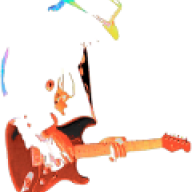 Member Sponsor & WBF Founding Member
I've been a member here since the very beginning and have thousands of posts and have started hundreds of threads. There was always some really good, informative, constructive and helpful dialogue between members, and people even showed a sense of humour and light-heartedness. That continued for a very long time and it was a pleasure opening up the page every morning to see what was new. I don't mind telling you that I've learned a lot through the years from all of the interactions, and I sure do thank you for that. But things have changed….and IMO not for the better or certainly not to the degree whereby it continues to hold my interest or attention.

In this, the year 2016 and especially the last 6 months, the WBF has become a place for perhaps a dozen or two individuals who talk amongst themselves and pretty much ignore everything and everyone else. It has become a clique. There is no dialogue, unless of course a post contains many congratulations about a new acquisition, a field trip or other pats on the back. Frankly, I find all that rather shallow. The scope of discussion concerning various brands or products has also been decreasing significantly with a focus on perhaps 10-15 manufacturers and all others be damned. And music discussions are pretty much entirely absent. This wasn't always the case.

Sorry for venting, but I'm frustrated by the increasing narrow focus of a site that I once felt genuinely a part of. Anyway, I'll still be looking around as I hope for a better experience in the future, and also because there are many members here who I think are aces. In the meantime I'll just sit back…..I remain hopeful.