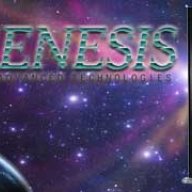 WBF Technical Expert (Speakers & Audio Equipment)
Sep 6, 2010
5,547
154
540
Many members of the Pacific Northwest Audio Society still remember the magical evening of music we had two years ago when Steve McCormack presented his Virtual Reality Engine-1 preamp to the club and pretty much blew everyone away. By the end of the meeting, some members were proposing to spend entire treasury of the club to buy the VRE-1 from Steve! Good thing that cooler heads prevailed..... but we still long for that magical moment again.
Here's another chance for those who missed that first meeting, or those at that first meeting who still miss that magic. Steve is bringing his latest version, the VRE-1C for yet another presentation. This is the first time ever that a remote-controlled version of a preamp sounds better than the manual version using a stepped, discrete-resistor attenuator. Steve will tell us how he managed to do it at the Pacific Northwest Audio Society meeting, Thursday, March 8th.
In case you don't know who Steve McCormack is, he was the founder of McCormack Audio (since sold to Conrad Johnson), founded the Mod Squad, invented Tiptoes, and recorded and engineered some of the most sought after Direct Disc LPs ever made with M&K Real Time.
We will be playing a selection of rare music, including the legendary direct discs 'For Duke' and 'Fatha Hines' that Steve was involved in.
Pacific Northwest Audio Society
7:30pm Thursday, March 8th 2012
Mercer Island Congregational Church (basement)
4545 Island Crest Way
Mercer Island, WA 98040​
Visitors and guests are always welcome.