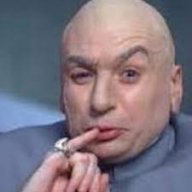 Site Founder, Site Owner, Administrator
Mar 31, 2010
44,582
17,231
6,605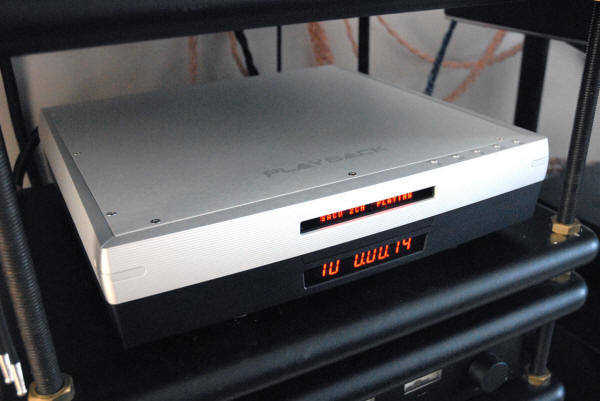 For years I owned and loved my Meitner CDCD SE/ DAC 6e SE combo and never thought that I would find a better unit
Along come my two friends Jonathan Tinn and Andreas Koch who were responsible for the development of this unit and bringing it to market
Andreas is almost a neighbor of mine and just prior to releasing the MPS-5 Andreas called me and asked if he could bring over the new unit so that I could a/b it vs my Meitner gear. Of course I agreed. Out of the box, the first thing noticeable is how quickly and quietly this one box loads a disk, which is unlike the Meitner gear. The sound IMO is second to none and the unit has literally every (except firewire) input to access the DAC which can do HiRez files. To my ears the sound approaches analog. The unit also uses the much revered Esoteric transport which is virtually quiet and loads almost instantly when compared to the Meitner
The remote is terrific, has backlighting and definitely better than the Meitner remote
For those needing only a DAC, Playback Designs also makes a standalone DAC the MPD-5 DAC
From the PD website.......
The Playback Designs MPS-5 starts with a modified Esoteric transport mechanism. Although there are quite a few very good mechanisms to use for a lot less money, the chosen transport delivers excellent stabilility and reliability. The build quality is excellent and being the work horse of the player, we decided that the substantial increase in our cost to use these devices was well worth it, especially for the long term.


While the MPS-5 is a world class CD/SACD player, its internal DAC can also be used with external digital sources through a multitude of digital inputs. In particular it can be connected directly to a PC via the USB interface, whereby the MPS-5 becomes the soundcard of the PC and converts all the digital audio from the PC to analog via the same processes used for the transport. Finally you can expect the same level of sonic performance from your PC as you can from the transport. The MPS-5 automatically recognizes any source (such as a PC, IPod, Discman, etc.) and uses new technology we have developed called PDFAS (Playback Designs Frequency Arrival System) to completely eliminate all jitter.


The Playback Designs MPS-5 will challenge what you have come to expect as the limitations of digital playback!PRODUCTS


MPS-5 - Playback Designs Music Playback System 5Photography by carlzappAnalog outputs:
XLR: balanced, 4Vrms @ 1kHz full level, pin 2 Hot
RCA: unbalanced, 2Vrms @ 1kHz full level
BNC: unbalanced, 50O, 2Vrms @ 1kHz full level


Digital outputs:
XLR: AES/EBU formatted for stereo linear PCM data.
If playing from disc the data on this output will be 16bits / 44.1kHz.
If playing from a digital input the data on this output will be up to 24bits and up to 192kHz.


Data / Clock:
For future expansion.


Digital inputs:
AES: XLR connector for AES/EBU formatted stereo linear PCM data, up to 24bits and up to 192kHz.
S/PDIF: same as AES, but S/PDIF formatted on RCA connector.
TOSLINK: same as S/PDIF, but on optical connector.
PLAYLINK: Proprietary links to future Playback Designs equipment.
PC: Direct USB connection to computers for sample rates up to 48kHz.


System Control:
REMOTE: RS-232 wired remote control.
Last edited: