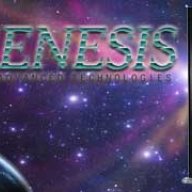 WBF Technical Expert (Speakers & Audio Equipment)
Sep 6, 2010
5,537
123
540
The Pacific Northwest Audio Society enjoys music through its reference system - a system that every club member knows the sound of as this is the system played every month unless a guest presenter brings a complete system. When guest components are showcased, it is the club's reference system that is used as complementary components.
Recently, the club upgraded its turntable - a Rega P5 turntable we acquired in 2007. A couple of years ago, we replaced the stock weight on the Rega tonearm with the
Mitchell Technoweight
and installed an Audio Technica OC9 cartridge. In the past 2 months, the bearing and sub-platter was upgraded with the
Groove Tracer Reference Subplatter
, and the belt was replaced with the
Edwards Audio Little Belter from Deco Audio
. The improvement was significant and substantial.
Thanks to the generosity of club member Peter Cheon, we also acquired a Klaudio Ultrasonic Record Cleaner.
The rest of the system comprises the Genesis I60 tube integrated amplifier (retubed with NOS tubes) and the Genesis 7.2f loudspeakers. This makes for a musical and yet neutral system with a large sweet spot to accommodate the usual audience of 20 to 30 members and guests. The club's reference system has to be good enough that members with substantially better systems they listen to everyday (like Mike Lavigne and Bruce Brown) don't have to run out holding their hands over their ears. Yet, it has to be sufficiently transparent for the annual "Live vs Recorded" events.
The purpose of the June Meeting is two fold:
1) Determine if the clubs current Acoustech Ph1 phono stage is a choke point in the system, and
2) Decide if we should pursue an upgrade of this component and at what cost.
We will be performing blind comparisons of different phono pre-amplifiers utilizing several preselected LPs. Attendees will be provided with evaluation/comparison forms. Attendees may also bring LPs and their phono stages to compare to the ones that the club Executive Committee have managed to source.
Comparing different phono stages in a system is relatively easy compared to other component swaps like amplifiers or turntables. The Executive committee will try and tune the system to "finest performance" so differences (and lack of difference) between the phonostages will be evident.
Hope to see everyone in the basement of the church at 7:30 on June 12th so that we can get your feedback.
Pacific Northwest Audio Society
Mercer Island Congregational Church (basement)
4545 Island Crest Way
Mercer Island, WA 98040
Last edited: