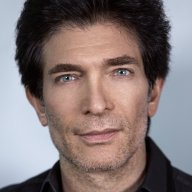 Site Co-Owner, Administrator
Jan 25, 2015
6,585
1,000
113
I heard this week in PeterA's system his Pass Labs XA160.5 power amplifiers. I thought the amplifiers in Peter's system sounded natural and dynamic and transparent and not dry or edgy or bright in any way.

Vitus Audio amplifiers reportedly also sound relatively warm and not typically solid-state. Both amplifier brands have a reputation for making solid-state amplifiers that tube amplifier aficionados often enjoy.

Has anyone compared directly Pass Labs power amplifiers to Vitus Audio power amplifiers?

Which models, exactly, did you compare directly?

What were the associated components in each system?

What were your sonic impressions of the Pass Labs amplifiers versus the Vitus Audio amplifiers?