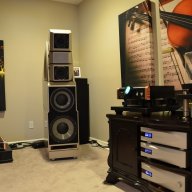 Aug 6, 2012
1,609
141
470
I am surprised I could not find a thread about Ozark which is steaming it's third season. I enjoyed the first two but never considered it a great show. A little over the top at times but still always entertaining even though I thought Jason Bateman was in over his head in his key role.
Well I just finished Season 3 yesterday and it was excellent. This season they didn't have to rely and murder and mayhem to carry the story line. Sure there were a few head scratching moments but the storyline built towards two excellent climatic episodes.
I will be very surprised if
Tom Pelphrey
who plays Wendy's brother this season doesn't get some award consideration. No spoilers here but his acting especially in Episodes 8 & 9 are special.
Last edited: