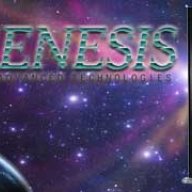 WBF Technical Expert (Speakers & Audio Equipment)
Dear Friends,
Yarlung executive producer J Schlichting joins me in inviting you for a live concert recording session in beautiful Samueli Hall at the Segerstrom Center for the Arts in Costa Mesa on November 3rd, at 1pm. Restricted to 40 guests (you will be sitting with the musicians, microphones and engineers in the recording space) so please rsvp as soon as convenient.
Repertoire includes James Matheson's String Quartet with violinist Baird Dodge leading members and family from the Chicago Symphony Orchestra, and the song cycle Times Alone, with New York musicians soprano Laura Strickling and pianist Tom Sauer.
Support for this recording comes from J and Helen Schlichting, as well as Esa-Pekka Salonen, Sally and Brad Austin, Aaron Egigian and Segerstrom Center for the Arts.
Please RSVP to Jacob Horowitz
jacob@yarlung.us
I hope to see you there!
Sincerely,
Bob Attiyeh, producer
www.yarlungrecords.com
http://createsend.com/t/r-6454F9E214D328A62540EF23F30FEDED