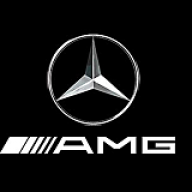 WBF Founding Member, Pro Audio Production Member
Apr 25, 2010
6,968
429
1,210
A lot of customer ask about analog recording and duplication chain; we are preparing a page on the

website

, in the meanwhile just some details ... we duplicate in a production studio in Milano, Italy.

We use a Studer A-812 as source master, that distribute via a Studer 169 mixer to a bank of Studer A-807 as recorder. We have tested a lot of configuration and the one selected is for us the best to ensure the optimal analogic chain result.

The Studer 169 mixer in the production room is the twin of the one we use on stage to record the sessions; on stage we use microphone Shoeps MTSC 6 MK4, Schoeps BLM 3, Shoeps CMC6 MK 21, Shoeps CMC6 MK 2s and others.

We use two unit micro preamplifier MILLENNIA Media HV*3D that via Studer 169 and a Telcom C4 unit go to a Nagra T.

We use RMG SM 900 tapes with reference flux of 320 nWb, with CCIR equalization.

while having a wide selection of microphones , about thirty , we use minimal recordings setup in amazing acoustic environments. The signal in this way will not be changed by artificial compressor, limiter or reverb unit.
320 nWb/m is pretty hot. Not a lot of Tape Project subscribers have facilities to adjust gain or even have MRL tapes to calibrate. You might to do them at 250 to reach a wider audience.