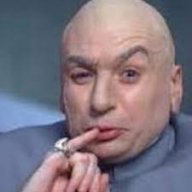 Site Founder, Site Owner, Administrator
Mar 31, 2010
40,555
12,276
4,005
One of the things I have always loved about this hobby is how it has always not only allowed me to meet wonderful people over the years who also share the same passion for this hobby. Being retired has also provided that extra time to allow me to travel to places I would normally never get to. Such was the case over these past 5 days when I traveled to Cedar City, Utah to visit WBF member ddk (David). Those of us here who have been following David's blog know that he has a museum of vintage equipment that no other mortal I have ever met possesses. I have followed David's blog here and found myself drawn both to not only seeing these turntables but also to hear the legendary Siemens Bionfor speakers he has. For this not aware of these behemoth speakers i can only say that not only are they a sight to behold but let me cut to the chase really quick here. Succinctly put this system transcended anything I have ever heretofore heard in over 50 years in this hobby. It was a sound so perfect that it almost impossible to put into words but hopefully I can capture in writing just what my aural perceptions were. The fact that David is also retired made things quite easy for us to do nothing except listen to music almost non stop---well I digress because for some brief interludes we also managed to buy excellent seats for the production of Amadeus one day and on the next we traveled out to Zion National Park as well as Bryce Canyon National Park for some almost unearthly sites of beauty.
David is a most gracious host and nothing went lacking or unwanted. The fun part to the trip was the getting there. I live in southern California and certainly one way to get there was to drive the almost8 hours and 400+ miles through the desert past Las Vegas, though the north west tip of Arizona and then on into Utah where Cedar City is perhaps 50 miles from the southern part of the state. This was certainly an option as another way was to fly out of Los Angeles through Salt Lake City and then take a puddle jumper south for the 275 mile flight to Cedar City which, with the stop over in Salt Lake City brought the travel to also 7-8 hours. David suggested another method which was the one upon which I decided. That was to fly out of John Wayne Airport here in Orange County to Las Vegas where there is a shuttle which will transport passengers from the airport to St George Utah where David would meet me and then drive me to his home another 45 miles further north.
Well the "die was cast" several weeks ago when my wife wanted to visit our daughter for a girls' few days together in Denver. She suggested I go to Cedar City. The game was on.
I got up early Thursday morning to catch my flight at 1050 AM and arrived in Las Vegas at 1145 and then had to wait almost 2 1/2 hours at McCarran Airport for the shuttle which I boarded at 2:30 for the 2 1/4 hour drive through the desert. Utah time is an hour ahead of California time which with the drive got me to St George at 5:30 where I met a bubbly and smiling David, anxious to get the festivities going. Over the next 40 minute drive to his house we got to know one another and there was an instant friendship and bond started between the two of us.
David lives in a magnificent huge home where TBH the entire lower level occupies the huge downstairs "great room" which is slightly irregularly shape from that of a rectangle but practically speaking measured about 22'W x almost 40'L with a tall 10 foot ceiling. But I digress. I was greeted at the door by David's beautiful wife and gorgeous 2 young daughters. Dinner was served and shortly afterwards the fun began.
David took me downstairs and gave me a synopsis of his room. Within the room and each on their own beautiful stands were those amazing turntables
The American Sound
EMT 927
Thorens
Goldmund Reference
TechDas AF One
Micro Seiki SZ-1t, SX-8000II & SX-8000
EMT 927 (a second one on the floor from his own)
EMT 950
EMT 948
Each unit was eye candy to behold and virtually perfect and new in every respect. The only one I did not hear was the Goldmund Reference as the arm was not fully set up. Also the 2 Micro Seiki turntable were in a second sound room and these also did not get a turn as even 5 days of listening proved to be all too short
Let me cut to the chase hear for those that are interested, as I can say with great certainty which table, arm and cartridge won the show. Let me just say that it wasn't the Tech DasAF1. In fact it wasn't even close because IMO the American Sound TT blew everything out of the water. In fact it wasn't even close.
David has so many tone arms that I gave up counting. He uses only the SME 3012 for every one of his turntables even if they could accommodate four arms as The American Sound. The big variable were the cartridges he used. David I have discovered is a collector of all things related to analog reproduction and he had almost 50 different cartridges many of which were countless Ortofon iterations . The cartridge and arm however which when played with the table that was the most magical was the American Sound turntable with the SME 3012 loaded with a very old Neumann DST cartridge from the 60's or 70's. I was taken back by the beauty, fullness, richness of the sound which lacked nothing in detail. To my ears it was perfect. In fact after listening to all of David's tables I can honestly say that my least favorite (but that did not make the sound bad) was the Tech Das AF1 and David whole heartedly agreed.In fact I discovered that the Tech Das AF1 is art the bottom of David's list as a go to table. Having said that the Tech das was spectacular. It just did not convey to my ears what The American Sound did. All in all both of us agreed that this very old Neumann DST cartridge which probably sold 40 years ago for $60 now had a street value of close to $15K. It really was that good
Last edited by a moderator: