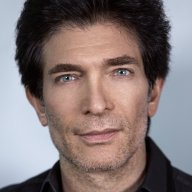 Site Co-Owner, Administrator
Jan 25, 2015
12,165
8,161
1,565
I think the selection of cables is a difficult and frustrating morass. Just because a cable is expensive doesn't mean it necessarily offers the best sound for your ears between your particular components in your particular system.

The idiosyncratic ears of a particular audiophile will find there to be an optimal cable to use to connect any two components, but it is not possible to predict in advance, based on input impedance and output impedance, or based on cable resistance/capacitance/inductance characteristics, or based on the design of the dielectric or of the cable sheath, which cable this will be. One must try different cables between each pair of components, and attempt to be largely design agnostic and brand agnostic, and to judge primarily by ear.

In other words, ideally, we would have in inventory a wide array of different models and different brands of cables. We would cycle each of these cables through every pair of components, and see which cable sounds best to each of us between every pair of components. In practice this is very difficult to accomplish.

My answer to this morass is to start with very basic cables, like Mogami or Belden. Over time I look forward to experimenting with different expensive cables between the phono stage and the line stage.

My interconnect run is 50 feet long. It just does not make sense to me to throw a dart at a list of expensive cable brands and hope that I magically pick the one I would like best sonically were I to have the opportunity to audition each of them, side by side, in my own system. For this long run I will be starting with whichever Mogami or Belden cable David recommends. (Gary Koh recommended Mogami 2791 for me for this purpose.)

I don't have a problem with spending money on expensive cables. The problem is there is no intellectually honest or theoretically valid way to figure out, in advance, which expensive cables will sound the best to one's own ears. There is no intellectually honest or theoretically valid way to figure out, in advance, which, if any, expensive cable will sound better to one's own ears than a Mogami or a Belden cable.

At the medium price level I look forward to exploring Iconoclast and Absolute Fidelity cables. At the very expensive end I look forward to exploring Cardas Clear Beyond and Masterbuilt Ultra cables.
Last edited: