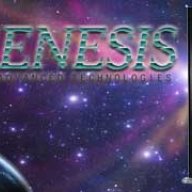 WBF Technical Expert (Speakers & Audio Equipment)
They were the only other company successful at designing, manufacturing and selling servo-controlled subwoofers. It's no secret that I recommend customers buy Velodyne when they complain that mine are too expensive.
http://www.strata-gee.com/2014/06/1...odynes-audio-division-company-bets-all-lidar/
What's interesting is that Arnie Nudell came from servos that he designed for radar targeting towards subwoofers. Velodyne is going from subwoofers to LIDAR guidance. I'm sure that if they are successful with their LIDAR technology, they will make far more money. But I for one will miss them delivering tuneful, accurate bass (not just loud).