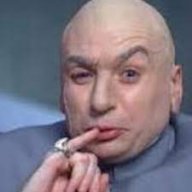 Site Founder, Site Owner, Administrator
Mar 31, 2010
34,762
6,074
1,810
I thought with the launch of the new site there will be many questions as well as suggestions. Certainly bugs should be reported here as well.

CAN YOU LET US KNOW IF YOU HAVE LESS PERMISSIONS?

In the import from vBulletin some odd things have occured with some member permissions, resulting in lost member status (Industry Expert, for example) and no edit options to posts etc. Members in fact now have more options and facilities to add images, style text and order folders. Once we get the odd permission glitch sorted, it should be all good.
Last edited by a moderator: