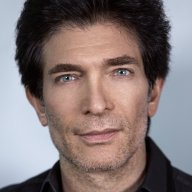 Site Co-Owner, Administrator
Jan 25, 2015
8,207
2,633
730
We love
WhatsBestForum.com
. We only want to make this a better community for all of us collectively: better by improving understanding and communication between and among members; better by reducing avoidable frustrations and unnecessary conflicts.
To this end we have a few observations and suggestions. These are observations and suggestions for each of us to think about and to bake into our thought process and writing process before we post and as we post.
1)
You are not objectively correct, and the other person is not objectively wrong.
Please stop arrogantly thinking that you are objectively correct. This is a subjective hobby. There is virtually no objective truth in a subjective hobby.
Even science and engineering topics do not always enjoy complete agreement among scientists and engineers. Subjective preferences about audio components and sound and music are not susceptible of any kind of objective right and objective wrong; almost nothing in this hobby is objectively correct or objectively incorrect.
Please don't make the juvenile mistake of thinking that you have any objectively correct answer beyond your personal opinion on the matter.
Almost everything we post should be prefaced, either explicitly or implicitly, with "in my opinion . . ." Because that's all most of this is: merely our personal subjective opinions.
2)
If you don't have the answer to a question, please don't pretend that you do.
If a member asks a question about a particular component or what a particular component sounds like, what is the point of replying to that inquiry if you have never heard the component in question? If you have not yourself ever heard or auditioned a particular component in question please be very circumspect about replying to that inquiry.
If someone asks about component X, and you don't know anything about component X, please don't reply. This means YOU!
Please don't respond by writing "I don't know anything about component X, but I have heard component Y and you should get component Y." If you want to reply in an inane way like this, please do it as a private message, not as a public post.
3)
Not every question occasions your inflexible, never changing answer.
Many of our members love horn loudspeakers driven by SET amplifiers. That is great. But "horns and SETs" are not the answer to
every
question
Please be introspective enough to understand and respect the fact that not every question has the same answer --
your
personal pet answer.
4)
Because this is a subjective hobby rarely any topic or question properly or reasonably occasions a truly black versus white view.
If a member likes horn loudspeakers and doesn't like cone loudspeakers it helps no one to make broad proclamations like "horn speakers are great" or "this box speaker sucks."
If a component is offered in the marketplace it very likely means that somebody bought it, and therefore somebody likes it. There is no objective sense in which a component "sucks." Re-read 1) above.
Thank you for considering these observations and suggestions in your future activity on WBF.
With warmest regards,
Ron and Steve
Last edited: