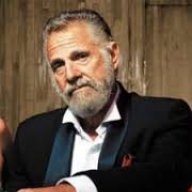 Nov 16, 2014
3,648
1,700
445
Introducing the ZenWave Audio D5 RCA Interconnect Cable​
The D5 RCA interconnect cable is designed to be slightly richer and more harmonically dense vs the D4 and will match best with many low-distortion solid-state systems as well as those simply looking for a richer sound. By using my exclusive OCC silver/gold wire the resolution and clarity of pure UPOCC silver is retained, making this cable unique. Usually, to get a richer, warmer sound resolution is compromised, but not with the D5.
The D4 is intended to be perfectly neutral, a reference, and the D5 is just slightly to the warm side of neutral in comparison, with my tastes and system. However, the experience of neutral with respect to tone or timbre does depend on the system and the listener, so in some systems the D5 may be considered the most neutral choice in terms of what provides the most realistic sounding timbre.
How is this accomplished? I use 33% more signal conductor vs the D4, bringing the aggregate wire gauge to approximately 20g using four separate runs of OCC silver/gold wire. The ground/return leg is changed from 6 runs of UPOCC silver in the D4 to OCC silver/gold alloy in the D5, a total of approximately 18g.
The D5 continues to use the excellent WBT 0102 Ag RCA plugs with ZenWave's custom damping treatment.
The D3 through D5 have a new jacket design with only pure, unbleached cotton and teflon used underneath the elegant techflex-mesh outer jacket. The new design improves mechanical damping quite a bit while also improving aesthetics and durability.
The D5 is available in RCA/single ended only. Price is $1595 for a 1-meter pair or $1195 for 1/2 meter.