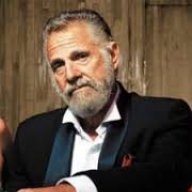 Nov 16, 2014
3,641
1,691
445
Following the release of the PSR-14 UPOCC Silver Ribbon power cables, I'm excited to announce the release of new interconnect cables using the same ribbon wire!
The ribbon interconnect cables will begin with the DSR UPOCC Silver Ribbon RCA interconnect cable and will be followed by an XLR version, and then UPOCC copper versions.
The DSR cable is a 17 gauge UPOCC silver ribbon cable with teflon insulation, with similar advantages to the PSR-14 power cable in that the cable is capable of bending, and is protected by teflon and Furutech nano-fluid at the terminations to prevent corrosion. Please see the power cable thread for more info on the ZenWave ribbon, this cable is the same except for different geometry that minimizes capacitance, and it's 17g instead of 14g.
https://www.whatsbestforum.com/threads/new-zenwave-ps14-upocc-silver-ribbon-power-cable.28051/
Let's talk about the fact the cable is a 17g interconnect cable... this is an unusually heavy gauge for interconnect cables, but is used to achieve proper tone and body with UPOCC silver. The ribbon cable also contributes to the cable's lack of thin or cool sound quality often associated with pure silver cables. The cable is not noticeably warm, it's very accurate and resolving, and comes across as extremely neutral. It gives the impression of filled-out harmonics and accurate timbre, soundstrage is excellent with slightly more diffuse imaging vs my D4 interconnect cable. I'd say the imaging is accurate and the images won't blend together, there is still air between images, but they are fatter, larger images vs round wire cables that tend to be more pinpoint accurate.
The DSR cable is similar to my D4 cable in that it achieves the same goal via a different path. They are both Zen(Wave) cables, but from different lineages. Put simply, the goal of ZenWave to offer UPOCC silver cables that have proper tone and realistic timbre. The DSR get there using heavy gauge and ribbon wire, the D4 gets there by using my silver/gold alloy. So in comparison the D4 has just a touch of warmth, not enough to be a warm cable, but enough so the UPOCC silver doesn't come across as cool or thin, it's just right.
My D5 offers the same cable with more gold, so if you want a warmer UPOCC silver cable I have that too, but you do sacrifice a bit of resolution and clarity to get there.
I also want to point out that both Siltech and Wireworld have 17 gauge UPOCC silver cables for their top of the line cables. With ZenWave, you get a cable made by the exact same manufacturer, handmade with pure cotton jacketing for damping and a genuine techflex braided jacket over top of the pure cotton. You get termination using WBT solder on the best RCA plugs in the industry, further improved by the ZenWave carbon fiber dampers. You get extreme attention to detail in the build and termination, with Furutech silver/gold nano-fluid used to protect the termination. And you get all this for a fraction of the price vs Siltech and Wireworld. What you don't get is a dealer sale experience, fancy packaging or glossy color borchures. You also won't see full-page Stereophile ads for ZenWave cables. You pay for the cable direct from the manufacturer without all the BS and no pricing games.
On price, this is going to be a couple hundred less vs the D4 cable. I wasn't going to release this cable until the new website comes out, which will include a long overdue price increase. For now, and until the website is ready, I will offer this cable for $200 less vs the current D4 pricing, so $975 for a 1 meter pair of cables. This will be a major discount on the price the cable will sell at once it goes live on my new website, and as many of you know, I never give discounts or have sales. The cable will never sell for this price again, and will be about 30% more when the website goes live.
I have had a few folks test out the DSR vs the D4 and if anyone would like to try out the new DSR cable with the D4 please let me know, I just ask that you pay shipping to the next person or back to me, and you post your thoughts here on this thread. Just send me a PM and I'll add you to the list!
Pictured is a DSR cable in carbon fine-mesh techflex, black is optional. It uses WBT 0102 Ag RCA plugs with ZenWave carbon fiber dampers added.