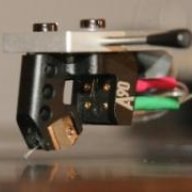 VIP/Donor & WBF Founding Member
Light is the fastest thing in the universe, so trying to catch it on the move is necessarily something of a challenge. We've had some success, but a new rig built by Caltech scientists pulls down
a mind-boggling 10 trillion frames per second
, meaning it can capture light as it travels along — and they have plans to make it a hundred times faster.
And the problem it creates? How to store all that data fast enough; so for now, they are limited to 25 frames
Those 25 frames show a femtosecond-long laser pulse passing through a beam splitter — note how at this scale the time it takes for the light to pass through the lens itself is nontrivial. You have to take this stuff into account!
The video of that laser pulse is fascinating to watch
https://techcrunch.com/2018/10/12/a...nd-this-camera-captures-light-in-slow-motion/