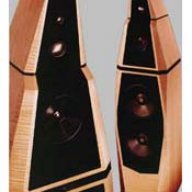 May 9, 2015
1,154
1,558
330
Just looking at a couple of your tts, AF3P & MS DDX1500 isn't a question of differences in sound there's a big delta in performance, abilities and quality between the two, how does this come into play when you're tuning the cartridges?
My work horse to compare Carts is the TechDAS AF3P , the most of my other turntables are for collector purposes, like DQX 1000.
Please expand on this strategy. I realize tonearms, headshells and cables have a direct effect on final sound and very few are neutral. Are you saying that you play around until you a find a pleasing combination for a cartridge which may or may or may not be neutral? These decisions are system dependent as well and with an eclectic collection of gear such as yours where do you start?
I start with Cartridge and try to understand the DNA and the Designers goal of the concept.
For example, Matsudaira is voicing his carts with the material of the base plate and the house.
looking into the physics, any vibration frequency and energy, any resonance is changing, if they do a transfer from one material to another material. This is the main cause, that a Cart can be voiced with the usage of different materials.
( I know, that this is not new to you at all, but may be interesting for some readers)
For resonance control, the headshell has to fulfill 3 main objectives.
- The Designer of the Cartridge likes to have a energy transfer into a headshell material,
that supports his Cart voicing and the energy / damping needs of his Cartridge.
Y Matsudaira produces a MSL own headshell and he gives to his customer the code of the aluminium he is recommending.
P Ledermann likes wood headshells and tonearms with wood armwand,
so he is offering one under the Soundsmith brand a boxwood headshell
- The Designer of the Tonearm likes to see a headshell, which does not transfer too much energy into his tonearm,
also he likes to see a headshell, which is able to compensate the energy, which is coming back from the bearing to the headshell.On cheaper arms you will find between headshell und Tonearm a rubber ring to have an easy damping between Headshell and Tonearm
- every cartridge prefers a dedicated effective mass of a tonearm. The Headshell is the most easiest way to customize the effective mass
For this purpose I do have some different headshells available und choose the "best" compromise.
If you cannot choose from different headshell material to get the best match between Cart and Tonearm, may be , because you have a fix headshell, you can influence the energy transfer with different distance plates and mats (material and size).
Or you can choose a vdh Colibri, which you can order with baseplates made from:
- Plastic
- Titan
- steel
- different kinds of wood
- or even Amber
or you can choose a Koetsu with all kind of different bodies to meet your tonearm needs.
The combination of Cartridge, Headshell and Tonearm is a challenge and I like to try out different alternatives to create my personal best pairing or I like to follow others best practices, like the WBF
standard you have given to us:
- SME 3012R
- original headshell
- original wiring
- vdh Colibri Master Signature XGW (wood base)
The best match of Tonearm and Turntable continues the story.
You mentioned cable choices play a part for you too, MIT & NBS each have their own very strong characters and color, I can see throwing the latter in to boost the lackluster bass performance of the MS but on the AF3P and which one of your arm and phono combinations the boost becomes an exaggeration so you have to compensate yet with other pieces of gear.
Before I start comparing Carts, my set up must be tuned to play "neutral". For this purpose I prefer digital with less variables as a striating point. The set up must sound in balance, even when playing music from Tidal. I have often visitors and I do visit other people to listen to their gear. I tend to have, as a matter of personal taste , a little leaner bass and a more neutral (not warm) higher frequency voicing.
My speakers are like 2.5 to 3 meter from every wall, listening distance is nearly 6 meter.Listening position is nearly 2 meter from the rear wall.
Moving over to analoge, I do use the AMG Viella turntable, AMG 12J turntable and the AMG Teatro cartridge on the AMG/HRS M3X platform.
This analog "out of one manufacturer hand" set up should sound similar in tonal balance to my digital set up.
The AF3P has in overall a better performance as the AMG,
so the TechDAS turntable should show this with all compared combinations in competition to the AMG,
which is my "reference point"
I bring this up because of your last comment about making a Koetsu and Colibri sound similar so people understand that it's not just a simple case of setup but you're actually changing and coloring the sound to your taste otherwise the cartridges are nothing alike in nature or tonal balance. I'm not judging what you're doing but pointing out that there's a difference between assessing cartridges based on their qualities in a neutral setting and painting a sound.
It is difficult to answer, as it is indeed a short step between a neutral setting,
showing the character of a cartridge and to blend or to paint a sound.
One of the most controversy discussed cartridges are the Koetsu stone bodies. Some like them, some do not like, some feel just bored, some hear only coloration. But there are also some, who have heard them on a very high level, showing a performance, which is reflecting their high RRP.
Decoding their DNA as a nearly 4 decades old construction, designed in the time of heavy Japanese Tonearms, the birth of "High End" silver wiring and exotic heavy headshells
(like the contemporary ceramic Designs from SAEC, the heavy and robust Clearaudio Stability headshell and so on)
would lead us to combine a Koetsu stone body with such classic gear. But nowadays we are very much interested to measure compliance and effective mass and combine accordingly. So many Koetsu stone bodies ended up in light or medium heavy tonearms, like SME V, which is (at least for me) not the best combination.
Fitting a Koetsu stone body in an old Fidelity Research FR64 s or 66s plus heavy headshell (like Yamamoto Titan), maybe choosing the silver wire version of this tonearm plus "good" silver leads for the headshell will show a performance of the Koetsu Stonebody, which is far away from the peoples expectation. Showing dynamic, resolution, punch plus beautiful voices.
Is such a combination a "neutral setting" or is this "painting a sound" .
For me it is difficult to finally judge.
Many vdh Colibri users do have a problem with the tonal balance of the Colibri, being very prominent on the top end, casing a lot of sibilant problems on critical records if not properly set up.
Voicing such a set up into the darker side to get a more relaxing sound will please many Colibri users, but this is for me definitely "painting a sound" . The Colibri Carts are voiced with SME tonearms, so we can see this as the reference point. you can get them play warmer and darker, but than you are not listening any longer to a real Colibri
Unfortunately for many carts this reference point is not well known. So I love to visit fairs and to speak to Cartridge Designers about their Tonearm preference and reference.
Matsudaira is clearly saying in the MSL manual, that he likes stiff, rigid "simple" tonearms without exotic material usage to avoid any kind of voicing. But such a clear statement is not often heard from a cartridge manufacturer, as this might limit their sales potential.
Last edited: