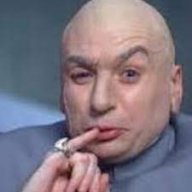 Site Founder, Site Owner, Administrator
Mar 31, 2010
32,404
3,526
870
Having spent 35 years in the private practice of Ob/Gyn I spent countless sleepless nights and weekends. Although not a big coffee drinker it was important for me that the coffee I drank was not as thick as oil but had great taste, always fresh and providing super coffee aroma.
Like rsbeck I researched this one for weeks until I found the perfect coffee center. I have used the Jura Capresso Z5 (the Z6 is identical but with stainless finish for an additional $300)
Z5 is $3295
This is a truly automatic coffee center with a built in Burr grinder. Coffee selections can be programmed and individualized for each user with changes able to be made to coffee volume, fineness of grind, amount of coffee ground and whether you want the brew extra mild,mild, normal, strong or extra strong
The ground coffee is infused initially with steam which creates the crema on top of the coffee.
This one has been a workhorse in my house for the past 4 tears and would recommend it without reservation. The espresso is second to none and my kitchen in the morniong smells like walking into a Starbuck's
If there was a runer up on the list it was that made by the German company Miele which makes 4 different model varying between $2300-$3100. These units are meant more to be built into the kitchen cabinetry.
Jura-Capresso is a Swiss company with home office in New Jersey. Customer Service is second to none