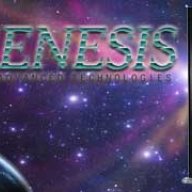 WBF Technical Expert (Speakers & Audio Equipment)
Sep 6, 2010
5,537
123
540
Tonight's meeting is focused on music, mostly new music, at least new to many of you. You will likely recognize the track title, but the artist and the style will likely be someone and something you're not expecting. We will be presenting interesting covers of music in several genres, whose original or popular version you likely have in your collections. Fun stuff representing possible additions to your collections. But of course, that's not all. We were originally going to have this meeting be devoted solely to new music played through the club's system. But when members started offering up great-sounding gear to use, how could we say no? Also for your listening enjoyment, we will be treated to an audition of a prototype Genesis "G-Source" music server (first showing outside of CES). Many of the club members have built and own previous generations of the Genesis music server. Here is the chance to hear what a purpose-built commercial product from Gary will sound like.
Also, we have just posted some great videos showing the past "Live vs Recorded" event performance:
http://www.audiosociety.org/lvr2013.html
.
Thursday, February 13th. 7:30pm
Mercer Island Congregational Church
4545 Island Crest Way
Mercer Island