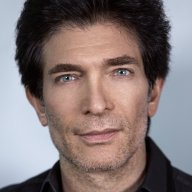 Site Co-Owner, Administrator
Damon Von Schweikert and Leif Swanson, on behalf of Von Schweikert Audio, and Kevin Hayes, on behalf of VAC, partnered to put together another of my favorite systems at this show. The combination of the Von Schweikert Ultra 11 loudspeakers and the VAC 450 Statement iQ amplifiers have been garnering rave reviews every time this traveling audio show comes to town.
Burdened by a difficult room for such a large system the resulting sound nonetheless was one of my five favorites at the show.