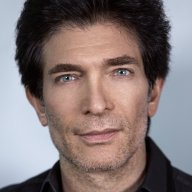 Site Co-Owner, Administrator
Jan 25, 2015
6,485
922
113
Rune Skov, the Sales Director at Raihdo, was the Master of Ceremonies in the Raidho room. It was wonderful to see Rune in person again (Tinka and I got to know him when he worked at Gryphon). He was very excited about Raidho's newest offering, the TD-4.8:
The speaker was beautifully finished. It was very interesting to see how thin is the width the speaker curves to at the back!
The speaker is a sonic success! The sound was transparent, dynamic (especially for such small drivers) and natural.
Specifications of the Raidho TD-4.8
◦ Topology - 3 Way
◦ Bass Loading Vented design. Port in rear
◦ Drivers 1 x Raidho Sealed Tweeter
◦ 2 x 100 mm Raidho Tantalum-Diamond drivers
◦ 6 x 115 mm Raidho Tantalum-Diamond drivers
◦ Crossover Point 200 Hz & 3 kHz 2nd Order
◦ Bandwidth 26 Hz 50 kHz
◦ Sensitivity 90dB/W 2.83V/m
◦ Nominal Impedance 5.5 Ohm
◦ Power Requirement >50 W (Have seen excellent results with small tube amplifiers)
◦ Finishes Piano Black, Walnut burl veneer or any colour to order
◦ Dimensions 200 x 1790 x 630 (With feet 440 x 1790 x 615)
◦ Weight 71 kg
The Raidho TD-4.8 in High Gloss Black sell for 134.000 EUR while the Walnut Burl sells for 149.900 EUR.