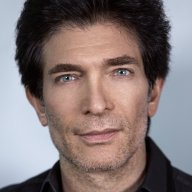 Site Co-Owner, Administrator
I have always been curious to see the MastersounD PF100 mono-block amplifier in person because it is one of the very few Class A, parallel SET amplifiers achieving 120 watts output (four 845s). MastersounD recently upgraded the PF100 to the new Litz Edition, with improved capacitors and an upgraded transformer.
It is very large in person, and it looks like it is beautifully made!
PF100 Specifications:
Power: 120 Watt
Tubes: 3 x 6SN7 - 4 x 845
Input: 1 x RCA - 1 x XLR
Output transformer: MastersounD
Load impedance: 4 - 8 Ohm
Semi-automatic Bias
Negative feedback: 0 dB