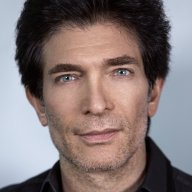 Site Co-Owner, Administrator
Jan 25, 2015
7,208
1,519
440
HORN LOUDSPEAKER REPORT
In the United States one simply does not see the number and variety of horn loudspeaker systems that one sees at Munich High-End. Many of the horn speaker manufacturers are in Germany and Italy and Greece, and many of those manufacturers just do not exhibit their flagship systems at audio shows in the United States.
Munich is the best show in the world at which to experience the state-of-the-art in horn loudspeakers. I learned a lot about horn speakers at Munich High-End 2016, and I learned more this visit as well.
The subjects of this discussion are: the Cessaro Zeta with dynamic driver basshorn system, the Living Voice Olympian with Elysian, the Tune Audio Avaton, and, for tangential commentary only, the Silbatone/Western Electric "system."
On Thursday I visited the Silbatone/Western Electric room. This exhibit is different every year, as every year the sponsors rescue out of storage exotic, rare and valuable vintage drivers and speaker components, so every year show attendees are treated to a different, one-of-a kind, sonic experience. This year a couple of small drivers were planted next to a large dynamic driver and a large horn.
I found the sound of this year's system to display very natural tone, but I found the drivers more disjointed and less coherent than the Living Voice Olympian system. But I stipulate that I might have been tainted by the visual way in which the drivers were piled next to each other more than any actually incoherent sound itself. Still, the Silbatone sound was not "of a piece" the way the Living Voice system sounded.