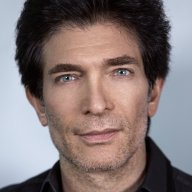 Site Co-Owner, Administrator
Jan 25, 2015
6,487
925
113
Jim White, the Founder of Aesthetix, and one of the very nicest and most genuine and honest people in all of high-end audio, was proudly showcasing several new and interesting products.
Aesthetix Pallene
The Aesthetix Pallene preamplifier is an all-new preamp with DAC, phono and headphone options. It features fully-balanced vacuum tube circuitry and a discrete switched resistor voulime control based on the Calypso preamplifier.
This very flexible and configurable preamp employs one 6DJ8/6922 per channel and utilizes a custom-wound transformer.
Aesthetix Mimas
Combining the Calypso line stage and the Atlas power amplifier, the new Mimas Integrated Amplifier features zero feedback, differential, balanced-bridged outputs. The Mimas, like the Atlas, features custom-wound transformers. The Mimas costs a relatively reasonable EUR7,950.
Aesthetix Mimas Specifications
Inputs: 5 balanced and single-ended.
Outputs: Preamp output, balanced and single-ended. One balanced speaker output per channel. Headphone 1⁄4".
I/O: RS232: 1 DB9 connector; IR extender; full function remote control.
Trigger: Input / output 1/8" mono jack.
Dimensions: 17 7/8" x 17 11/16" x 5 1/2" / 43.4 x 44.9 x 14 cm.
Boxed: 22" x 22" x 10" / 55.8 x 55.8 x 25.4 cm.
Weight: 41Lbs / 18.6Kg Stand alone; Boxed 50Lbs / 22.7Kg.
Tubes: One 6DJ8 / 6922 per channel.
Power Output: 150 WPC, both channels driven into 8 ohms.
Options: Phono: MM / MC. Gain / loading front panel & remote adjustable.
DAC: 2 x RCA, 2 x TosLink, 1 x USB 24bit / 352k, DSD & DSD2.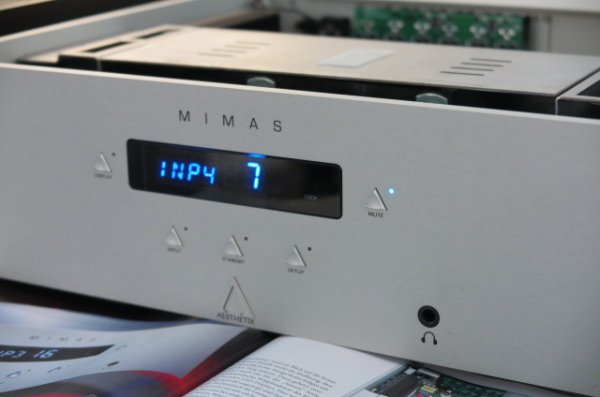 Atlas Mono Eclipse
The Atlas Mono Eclipse is the lastest version of the highly-regarded Atlas amplifier. I have listened to the Atlas Signature extensively in the system of a friend who uses them to drive MBL 101E Mk. II loudspeakers.
I personally prefer the Atlas to drive MBLs over MBL's own amplifiers. The solid-state output stage of the Atlas is powerful enough to control the radialstrahler drivers but the tube input stage adds a bit of much-needed (in my opinion) sweetness and warmth.
I think the Atlas is a great answer for any tube amp aficionado who has to solve a system-building equation which requires high current capability.
I personally am a huge fan of Aesthetix products, and I have been a huge fan for a very long time. I have happily owned an Io since 1997. Jim presently is in the process of upgrading my Io to Eclipse status with two power supplies. In addition, I recently ordered a Callisto Eclipse with two power supplies.