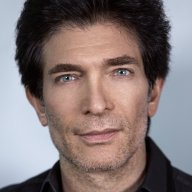 Site Co-Owner, Administrator
Jan 25, 2015
6,669
1,065
113
Mozart's Symphony No. 41 was the first piece of classical music I ever liked. It continues to be one of my five favorites.

Why does it seem that Mozart's Symphony No. 41 doesn't get much respect? It seems like re-issue labels are not a big fan of this piece. I have not been able to find a tape with good provenance of this piece.

(I think my main recording of this is a King Cisco Super Analogue pressing from Japan.)

Why don't we see debates about conductors/orchestras/performances/recordings concerning this piece? Why do you suppose this is?

How popular or unpopular is Mozart's Symphony No. 41? Why don't we hear about it very often?

General? Larry? What do you experts have to say on this matter?
Last edited: