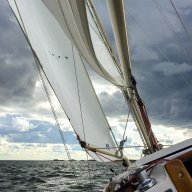 Dec 7, 2011
10,727
8,363
2,615
IMO. it takes some $ to have a serious CD playback system that gets near vInyl.

….

By the time I add our Line Stage, DAC, and Transport together I'm 160-180k (Depending on the DAC we choose). Of course the Line Stage and DAC is used with streaming as well. A good Transport like the Vitus MP or the Kalista Dream Play X only runs 40-70k. Out of these two we enjoy the Vitus the most.
Thanks Joe, but for a change I wasn't referencing vinyl in any way.
Wow, I had no idea digital could get that expensive with the exception of Wadax. It shows what I know.