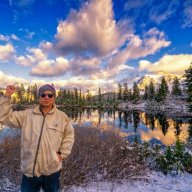 Dec 9, 2018
857
772
170
61
Yesterday the wedding of my son was done beautuflly in front of 100 guests.
I dropped in some audio shops in Seoul, Korea today.
1. I listened to Magico A5 driven by Sim Audio integrated.
The owner of shop mentioned that Octave vacuum amp fitted with KT150 is the best to drive A5, but not ready for audition today.
Even driven by Sim Audio integrated, A5 sounds fast and clean
It is really good for the money.
I am not sure whether I have enough motivation to replace Lansche 4.1 by Magico A5.
But if I have fresh start with budget of 25K$ on speaker, A5 is hard to beat.
2. Then I dropped in the vintage audio shop where I auditioned full 3 way Western Electric system valued at 300k$ two years ago.
The one that I auditioned had been sold.
But I had listeded to JBL Hartzfield early version(three way) in excellent condition.
It really sounds warm an moving.
I got tempted to pull the trigger for JBL at 35k$.
Then I had listened to Altec A800 early version in pristine condition.
I got blown away by the sound driven by Altec 1520 T vacuum amplifier.
It sounds natural with effortless dynamics and good extensiion on both treble and bass.
It sounds excellent for both vocal and orchestral music.
I had bought Altec A7 speakers located in Vancouver, Canada two months ago at 1000 CDN(800 USD) for pair of speakers.
I expect to pick it up after being back to Washinton State next week.
But I am not sure whether Altec A7 will sound as good as Altec A800.
With Lansche 4.1 still working fine, I may not need to add Magico A5.
But I am tempted to add Altec A800 at reasonable price in addition to Altec A7.
Last edited: