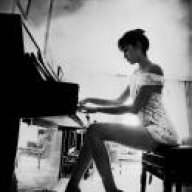 Feb 8, 2011
23,279
973
405
I don't know the level of misinterpretation in the world today on average in any given day...zero clue.
It just popped up sometimes out of nowhere, like it did just now. I just don't know why.
Anyway, just for fun I decided to investigate ...
We have Messenger, smart phones, Face Time, Skype, Emails, computers, Macs, 4G, 5G, Tower cells, telephone lines, we have so many devices and technologies to communicate, more than there are people on the planet. Our cars are communication devices, we have Blue Tooth, satellites patrolling all skies above, drones, Google glasses, our music servers are communicating their music searches, our TVs are equipped with mics and cameras...we talk to our families through our TV screens, front projectors, everything comes with a remote, if not we use our androids and get a new app, we talk to our stereos to turn them on and off, adjust the volume, tune to the person we're calling, etc., etc., etc.
We have all the tools available to know what's happening anywhere in the world and to communicate solutions to issues.
And yet we often fail miserably to get the basic info across.
Hmmm..., miscommunication or what?
•
https://www.userlike.com/en/blog/causes-of-miscommunication
•
https://www.moneycrashers.com/causes-miscommunication-use-plain-language/
If only we could all speak and understand and write in all world's languages...US English, UK English, Canadian English, Mexican English, French English, Japanese, Chinese, Italian, German, Russian, French, Spanish, African, Indonesian, Indian, ...
Plus understand all technologies from past, present and future. Know everything and how to translate into 7.65 billion of people.
Last edited: