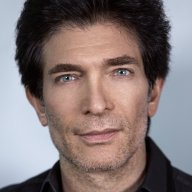 Site Co-Owner, Administrator
Jan 25, 2015
12,274
8,270
1,565
In a couple of weeks I will be ordering a complete set of video recording and audio recording components to conduct interviews of high-end audio designers and prominent audiophiles. I have selected the Canon XA-50 camcorder and Sennheiser AVX wireless receivers and Sennheiser MKE-2 lapel microphones for interviewing. (Yes, I am going "high-end" with this project.)

To record audio systems I selected the Sennheiser MD 421-II dynamic cardioid monaural microphone.

My current plan is to purchase two of these mics, and mount each one on a collapsible mic stand. (Eventually I hope to make this interview project a traveling show, and I need the entire equipment kit to be easily transportable.)

I would like us to achieve a consensus on the recording technique from the beginning, so the recordings will be as much of an apples-to-apples comparison across systems as possible.

How should the mics be spaced apart and how should they be positioned vis a vis the loudspeakers of a high-end audio system? Should the mics be spaced wide apart, or should the mics be spaced just a few inches apart, replicating the distance between a listener's ears?

Should the "left" mic be treated as the left channel, and the "right" mic be treated as the right channel, so I will be making a stereo audio recording?
Last edited: