MasterBuilt Audio is pleased to announce the release of the Reference II Line of audio cables including power cords, digital cables, interconnects, and speaker cables.
The Reference Line has always offered the greatest value of the MasterBuilt Audio products and with the evolved Reference II, this is even more true. So true in fact, it exceeds the performance of our Signature line making it obsolete which we have since discontinued.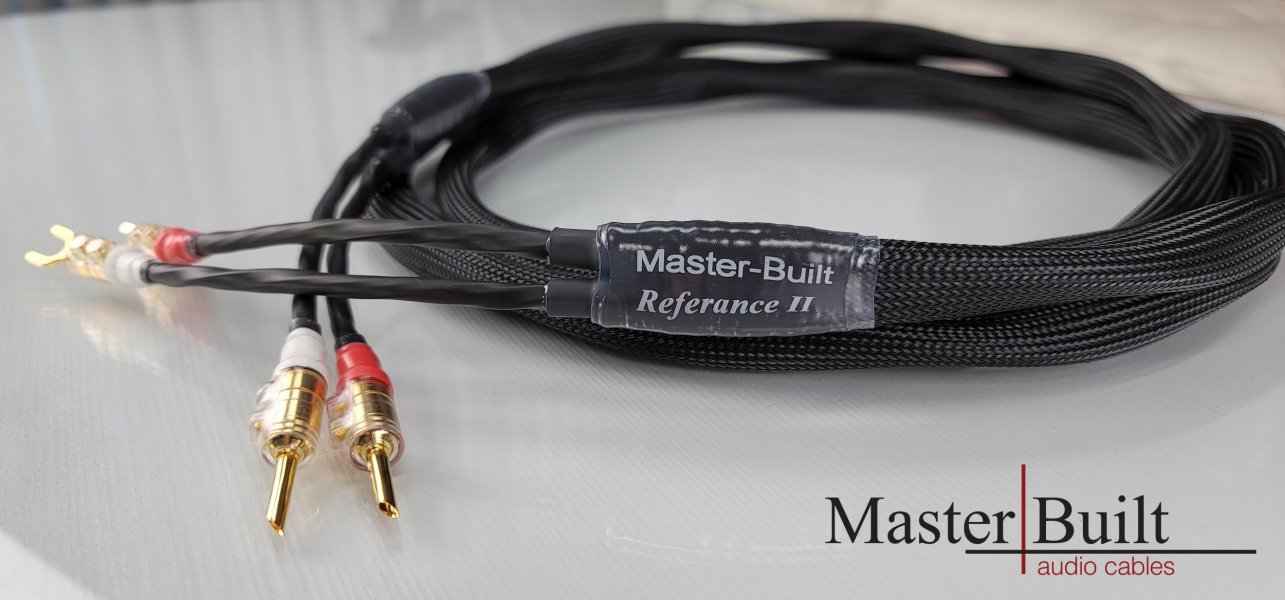 The Reference II Line is an entirely new formulation that utilizes U.S. laboratory-grade Single-Crystal copper, refined to the highest purity achievable. Combined with proprietary counter-helix winding geometry to avoid the inductance and capacitance interactions found in competing cables, the Reference II Line benefits from the world's finest quality connectors that reduce distortion and transmit the signal accurately. Surpassed only by our cost-no-object Ultra Line, the Reference II offers the greatest performance for the lowest price and will scale with the world's finest components available.
While MasterBuilt Audio has received an unprecedented number of Best in Show awards (68 since 2015) as part the Von Schweikert Audio, Valve Amplification Company and The Audio Store team up, you won't know how well these cables will improve your system until you try them. Please contact us and we'll assist your dealer in getting some demo cables for a private audition in your home. We look forward to demonstrating to you in person what has been so successful at shows.
Specifications
Outer Jacket:
High Density Thermoplastic Elastomer with Polyester braided sleeve
Construction:
Low EMF Hexagonal
Conductor Insulation:
Fluoropolymer
Conductor Material:
U.S. laboratory grade 6N (99.9999%) high conductivity pure copper, concentric stranding
Conductors:
13 (6 Hot, 6 Neutral, 1 Ground), with proprietary vibration dampening
Gauge:
10 AWG per leg (Hot & Neutral), 12 AWG Ground
Cable Power Rating:
100 Amp max
Voltage Rating:
600V max
AC Power Connector:
α (Alpha) Pure Copper Rhodium plated conductor with Earth (ground) jumper system
IEC Connector:
α (Alpha) Pure Copper Rhodium plated conductor with Earth (ground) jumper system
Finishes:
Black (Standard), Grey (upon request)