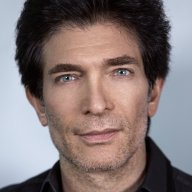 Site Co-Owner, Administrator
Jan 25, 2015
11,042
6,214
1,365
I have a confession to make at the outset: I have never cared much for the original versions of Magico loudspeakers. I found them dynamic and transparent and neutral and extended in the low frequencies and the high frequencies and very well-made --but I never felt that they sounded like live
music
They never connected me emotionally to the music. They were, to my ears, technically accurate and very competent, but not pleasurable or musically enjoyable or emotionally engaging. It was not lost on me that these impressions were highly correlated with listening to Magico speakers in systems invariably with solid-state electronics and often with digital sources.
Since these early impressions two important developments for me have occurred: 1) Magico has replaced most of its speakers with Mark II versions, and 2) I have four times now auditioned Mark II versions of the speakers driven by tube electronics.
I heard at Rhapsody Music and Cinema in Manhattan, New York, the M3 speakers driven by 50 watt Class A single-ended triode Kondo Kagura monaural amplifiers.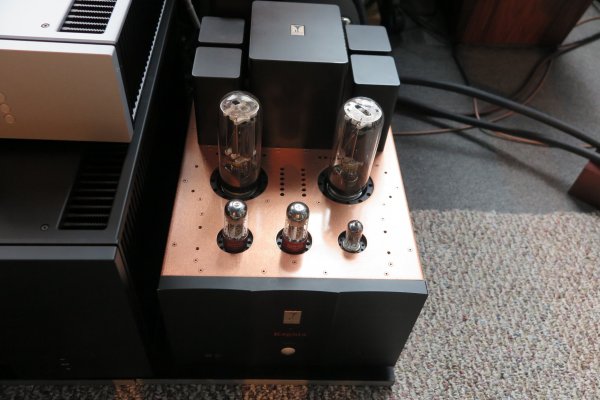 I have heard at Myles Astor's home the S5 Mk. II driven by Conrad-Johnson ART amplifiers.
This weekend at the Los Angeles Audio Show 2017 I heard in the Brooks Berdan Ltd. demo room the S3 Mk. II speakers driven by Jadis JA120 100 watt mono amplifiers ($23,900) using KT120 output tubes. The pre-amplifier was the Jadis JP80MC ($19,900). The Vertere MG-1 Magic Groove ($13,000) with the Vertere SG-1 tonearm ($3,200) played the vinyl. On the tonearm was mounted an Acoustic Systems The Archon ($3,295).
View attachment 33263
In the Scott Walker Audio demo room I heard the S5 Mk. II speakers driven by VAC Signature 200 iQ mono amplifiers. Scott was using Arian Jansen's Sonorous ATR-10 reel-to-reel tape machine. This machine, based on a Revox PR99, has an on-board tube pre-amp stage.
I want to disclose, also, that in each of these four last auditions the source was analog -- both vinyl and tape -- my extremely strong preference.
In all four of these cases the tube amplification transformed the sound coming out of the Magicos. Gone was (to me ears) the edginess, the overly detailed presentation, the "clinicalness" of the sound. What remained was Magico's legendary dynamics, transparency, driver coherence and transparency.
I am sure a lot of the difference has to do with the Mark II versions, which, to me, has made the speaker models less edgy sounding in general. But the tube amplification I think played an even bigger role.
Between the Brooks Berdan Ltd. room driving S3 Mk. IIs with all Jadis tube electronics and the Scott Walker Audio room driving the S5 Mk. IIs with VAC electronics I personally preferred overall the Brooks Berdan Ltd. sound. With the Jadis electronics the sound was especially natural and sweet. I heard nothing harsh or edgy whatsoever.
I kept looking at the S3 Mk. IIs in the Brooks Berdan Ltd. room wondering who put different drivers in a Magico cabinet! If I had listened to this system blind it never would have remotely occurred to me that I was listening to Magico speakers. I also want to note that as much as I loved the sound from this system, I think the Jadis electronics were obscuring a bit of the transparency I am used to hearing from Magico speakers driven by solid-state electronics. For me personally, however, that trade-off of a bit of transparency for all of the musicality I heard from that system is a great trade to make.
It is baffling to me that it has taken Magico and Magico's dealers this long to realize that Soulution solid-state electronics are not necessarily the right solution to making Magico speakers make music. I am grateful that Magico's team seems finally to have realized this. I am confident that demonstrating tubes on Magicos opens up for Magico an new market segment of audiophiles who like the slightly softer, sweeter presentation of tubes.