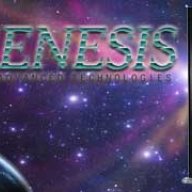 WBF Technical Expert (Speakers & Audio Equipment)
Sep 6, 2010
5,547
154
540
Mr Todd Garfinkle is the Owner and Chief Recording Engineer of MA Recordings. The MA label issues provocatively creative music the vast majority of which are produced with only two (often handmade and customized) microphones fed through handmade and customized recording equipment. All MA Recordings are produced in strictly acoustic settings, often large, acoustically significant environments such as churches, classical concert halls, and galleries.
Todd will share some of his stories and techniques and introduce members of the PNWAS to his recordings. He will be giving away a high-rez sampler of his recordings to every member at the meeting. Certainly a good reason to attend.
On top of this - for something even more interesting - if the club is able to find a brave and willing musician, we will also explore the difference between listening to the musician "live", and played back through the club's system. The musician will be asked to play a piece in the church basement, and Todd will record this. We will then play the recording back through the club's system.
I'm sure that this will result in a very spirited discussion
Visitors and Guests always welcome.
Pacific Northwest Audio Society
Basement - Mercer Island Congregational Church
4545 Island Crest Way
Mercer Island, WA 98040