Dec 12, 2015
3,589
2,865
440
Hello fellow audiophiles
My friend M just recently bought a really awe-inspiring Sikora Standard Black Max Turntable with the all new Sikora KV12 Kevlar arm. Because of that, he moved his favorite DS Audio DS-W2 pickup system from the Brinkmann Bardo to the Sikora and re-mounted his Lyra Kleos SL onto the Brinkmann Bardo.
M was blown away by the performance of the Sikora compared to his trusty Bardo, both with the DS Audio System.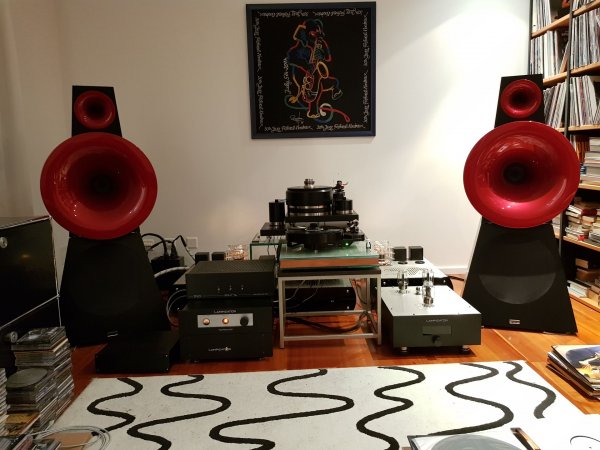 When we got the wonderful opportunity to try the brand new Lampizator Vinyl Phono MC1 in M's wonderful system (Some of you may remember his system from the
Lampizator Pacific vs. Aries Cerat Kassandra Reference 2 shoot-out
), we certainly could not resist to do exactly that, even though it meant some serious re-arranging in M's house.
M moved the Brinkmann and it's heavy platform base from the living room back into the listening room.
The contenders in this threesome are:
- Lampizator VINYL PHONO MC1
Link
- NVO SPA II/2 Special Edition
Review
Btw. A dear friend of mine ditched his Aestethix IO 3 box Reference Phono Pre for this NVO.
- DS Audio DS-W2
Review
Even though it was not really a direct comparison in the true sense of the meaning, it was very obvious to realize how extremely good the new Lampizator VINYL PHONO MC1 really is.
That's it for the moment, more to come soon...