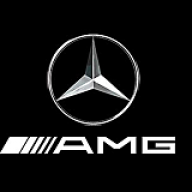 WBF Founding Member, Pro Audio Production Member
Apr 26, 2010
6,871
287
520
As most of you know, I had the opportunity to review a Lampizator DSD DAC about 6mo ago. (
review HERE
) I was enamored with this DAC, even with it's idiosyncrasies. This was some of the best DSD I have ever heard and I reluctantly returned it back to the manufacturer. Little did I know that the DAC I was listening to, was an earlier model and the newer units had been through many revisions. I emailed Lukasz and told him I love to hear one of the newer modified DAC's at some point.
Low and behold, a box shoed up on my doorstep last Thursday. When I opened it up, I found out the date of manufacturer was 3 days earlier. How's THAT for fresh of the line!! I know I'll need to burn this in for a lot of hours, so now I just have it playing in the background. I'll be pitting this up against the PBD and other DAC's that I have lying around here.
This DAC has Balanced fully differential XLR outputs, Duelund capacitors Copper Cast PIO. No more switches to change sample rates! I'll keep you guys posted.....
Last edited: