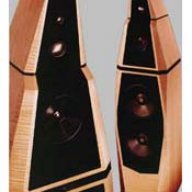 May 9, 2015
973
1,129
345
Since I own the Micro Seiki SX 8000 MKII , I am looking for a nice Cart / Arm combination.
Currently are the Ikeda 407 tonearm (with VTA lifter) and the Fidelity Research FR64s (silver cable, Big "bass resonator" screw, similar to B60 VTA lifter)
Both tonearms have a different Charakter, so a clear development from FR64s/FR66s to FR64fx/66fx to the Ikeda 407 is obvious.
The FR64s silver is very open , very transparent, but has always a punchy bass and tends to have a small higher midrange resonance, depending on the headshell/cart combination.
The Ikeda 407 has an optimized material combination, which gives the arm a very laid back and controlled sound. In the first go, the Ikeda sounds a little bit boring, compared to the flashy performance of the Fr64s, but after a while the well balanced performance of the Ikeda 407 is a quality in its own.
This comparison was done with Ikeda 9TS, Ikeda KAI and Fidelity Research Fr7f carts, several head shells, headshell leads, tonearm cables were used.
(This comparison was done only! on Micro Seiki 8000, so on other turntables, this might differ)
In my mind, in my imagination, I have a clear understanding of my master reference sound. So whenever I install a cart in a Tonearm, I am optimizing to meet my personal reference sound. This might be a different optimum, than others would do (for instance I might have 0,05 less or more tracking force to get my preferred balance)
Over all the years I tried several times Koetsu and could always understand, why someone would love this sound, but for me, it was always to warm and nice and at least a little bit boring. On the other hand I owned many van den Hul systems , and I was mostly happy, but sometimes the vdh were a little bit edgy, a little bit over the top, too much glammer, to shiny, not enough body.
Far away of the well balanced performance the Ikeda Kai was giving. On the other hand I knew voices even better, that with the KAI (from Koetsu stone body) , I know vdh carts with a much higher resolution.
But the balance of the Ikeda Kai...was great.
So I created the idea, if I can customize the performance of a Koetsu Stone body and a vdh system to become balanced as KAI , which would mean at the end, that Koetsu and vdh have to sound much more similar , that I can imagine, that it would be possible.
I bought a Koetsu Onyx Platinum, which has already silver coated wiring and a platinum supported magnet, which should give to the performance a higher resolution, that with the original Onyx.
From vdh I choose the current top of the line product, the vdh colibri Stradivarius , customized for Ikeda and FR tonearms.
The Stradivarius has a body from Hawaiian Koa Wood and an old Stradivari type of lacquer, which is a good start for a more harmonic performance.
Both Carts do cost in Germany around 9000,- eur , so pricewise a fair comparison. (The Ikeda Kai is around 7500,-eur)
From the principal character of the carts and the tonearms, I decided to fit the Koetsu Onyx Platinum in the FR64s silver tonearm, as this high speed, highly transparent arm should "wake up" the Koetsu!
The FR64s Tonearm comes with a very bad headshell, so I decided to fit the Koetsu Onyx Platinum in a very precise and fast sounding headshell, the Yamamoto HS5 Titanium headshell. As the Koetsu platinum type of carts do have silver coated copper wires, I decided to continue the logic with the silver coated copper leads from Ortofon, the LW-88s, which are highly transparent headshell wired, which should fit very nicely to the Koetsu Platinum and the silver Tonearm wire of the FR64s. Addition I decided to use the Dereneville Headshell mat, as this will bring some more precise structure and contour.
The Ikeda 407 is built out of different materials, so a part of the performance is due to the material mix, so I decided to use the original aluminum headshell. As this headshell comes with standard wire, I changed to high quality copper from Ortofon, the LW 7N. High quality copper leads can create a sound of more substance and weight, the treble is more soft and integrated , so this should be a perfect match for a vdh colibri type. To kill some small Headshell resonances (the Colibri is very sensitive on resonance management) I used a thin rubber ring from Yamamoto on the headshell finger.
I have chosen for both combinations the Titanium screws from Yamamoto.
Than I started the fitment.
The Yamamoto HS5 headshell does not like modern carts..., first problem, I see two threads, one in the cart, one in the headshell. So I had to modify the headshell to fit the Koetsu. Second problem. Koetsu and yamamoto (with fixed headshell positions) are designed for 50mm distance from Heradshell start to needle (like Ikeda 407 standard), but the old FR64s is for 51mm....
But than I remembered an old discussion on the fitting distance of the Fr64s, manual is saying 230mm, but some "freaks" are saying 231,5mm is better. But with 231,5mm, the cart should go to 50,5 to 51mm needle distance, which would fit to my Koetsu / yamamoto combination.
I am once more happy , that I can change this dimensions easy on my Micro Seiki
Than I optimized VTA, tracking force, antiskating.
Fitting a vdh Colibri is always fun. You need a lot of light and self confidence to fit this sensible cart..., it is sooo naked....
Fortunately the Ikeda headshell allows the fitment with 4 screws, which gives the colibri a perfect fit!
But than a problem .., The Ikeda counterweight is too heavy to find the balance . I had to add a 4g weight, which I fortunately had.
May be, I have to think about a more heavy headshell.
The Stradivarius was also fast optimized.
So I could start to listen to music.
(both on my Thoeress Phono, Koetsu on 100ohm, vdh on 200 or 500ohm)
But both carts were not playing according my expectations. So at first I changed some phono cables, as this normally has a strong effect.
Luckily the vdh likes the Ikeda Phonocable, and the Koetsu the HMS Gran Finale Jubilee, which I had in my cable box.
Than I adjusted the Koetsu tracking force to the mid/low point and the Colibri tracking force to higher point direction
(fine-tuning height and skating accordingly).
With this last fine-tuning steps , both combinations were playing the music in a great way,
On this level than both carts played some hours (Clearaudio Cartridge burn in LP)
Now I am listening to two fascinating combinations, giving me a deep inside to the music. Both still show their given character , but on the other hand both play now on a level, which make them difficult to identify after a while.
The Stradivarius still shows the transparent and detailed performance, we love from Colibris, but it lost all the downsides a vdh can sometimes give.
For me the best Colibri performance I ever heard in my system, a great step forward in the Colibri range.
And listening to the Koetsu Onyx Platinum is giving me still the pure emotional voice , we all like to hear from a Koetsu, but fitted in a Titanium headshell with silver coated wire, silver wired FR64s Tonearm and a neutral / high Performance arm cable the Onyx Platinum can nearly compete with a Colibri even in the resolution area...
Very important for me, both combinations can "rock", after having hours of Jazz, some old Queen records helped to reset my ears
This was along leading comparison with a lot of preparation and planning. It was the first time, that I compared carts differently. As mostly I fit different carts in the sam arm to judge the performance of the cart. But mostly I judge only, which carts fits best to my existing tonearm and not , if the cart in general would fit my needs.
Giving each cart a matching tonearm, a unique headshell, a carefully chosen headshell wiring and Tonarm wiring , the result (at least for me) is much more relevant to my future next steps.
Now the day to day listening to music will show, which combination will get the most hours , this will than become my favorite combination.
memo:
both carts do outperform the Ikeda Kai (at least for my personal taste, with this arm and turntable)