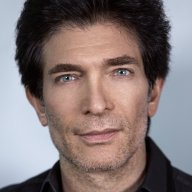 Site Co-Owner, Administrator
Jan 25, 2015
9,821
4,502
965
JV presents a sort of chicken and egg argument for me. Does he choose products because he thinks they ae the best? Or is that his reward for providing a review sample?
I think virtually all reviewers are subject to an understandable "reviewer preference bias." I think people naturally want to review what they think they are subjectively, experientially or historically likely to like.
Don Saltzman is not going to be excited or interested if Robert Harley asks Don to review entry-level USB thumb DACs.
But isn't this true of everyone? When we are interested in auditioning a type of component do we seek to audition components we suspect we might like, or do we seek to audition components we suspect we will
not
like?
On the other hand, and this just occurred to me, maybe reviewers would be most intellectually objective if you gave them two rival components of a type they don't care for. No one would be wrong for accusing me of having a natural bias toward analog playback. But if you talked me into comparing carefully and patiently two rival DACs in which I have no natural interest I bet we would learn something.