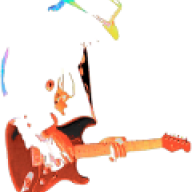 Member Sponsor & WBF Founding Member
What an aboslute disappointment!
I bought the Macca releases of Band On The Run and McCartney some months ago, and while digitally remastered they were and are more than acceptable for repeated playing. As such I had high hopes for the JL Imagine RSD release and gladly plunked down the $45 to get it.
My system is far from SOTA, but this sounded so horrible I have almost no words to express my utter disappointment in hearing this classic album. Talk about compression and a complete lack of emotion and vibrancy. What a total waste of good vinyl.
This album may be the worst digitally remastered vinyl I have had the displeasure of listening to.