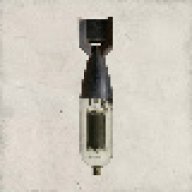 Apr 21, 2010
11,089
63
48
It started literally as a creepy subterranean bunker....
As the rock wool and double walls came in....
then came the custom treatments and frames....
Problem is I knew I had to bring the VR-9s through these stairs down to the basement....
We don't have big guys like you have over there. So I opted to have this built instead. Should come in handy if I ever get even bigger loudspeakers....
Here they are provisionally positioned in the unfinished room. I'm still waiting on Guilford of Maine fabric that's been delayed. The garbage bags on the wall are growing on me though. Very Dark City
and from some alternate angles....
The analog rig will move in once all the fabrics are up and the rugs soon after.
Thanks for looking!