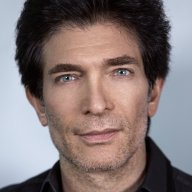 Site Co-Owner, Administrator
Jan 24, 2015
15,184
11,974
2,665
I feel strongly that without optimal cartridge alignment and proper turntable set-up and ideal speaker positioning audiophiles are not capitalizing upon the sound quality of which their components are capable. One of the well-known, but not often talked about, perils of this hobby is the construction quality and quality control and the sample-to-sample variation of phono cartridges. One could have what should be to one's own ears the most amazing stereo system, but if the cartridge Is physically incapable of proper alignment due to a construction defect, then no amount of attempted alignment optimization will achieve the sonic promise of the cartridge or the sonic excellence of the audio system of which is a part.
As I begin to think about "hatching" in one go my future new stereo system there are a number of things to consider. It is prudent to minimize the number of variables and possible sources of problems. To this end I think it makes sense to assure myself that the cartridge is properly made so that David will have no trouble aligning it. (I don't want to trouble David to have to make any more trips out to visit me than necessary.) Many of us will recall the trouble Tang had with his ZYX.
So I am sending my ZYX UNIverse Premium X-SB2 to J.R. for a friendly inspection and analysis. (I have stored it for several years exactly as I received it from David, without ever even opening the outer box.)
After all the years I've been waiting to put this system together . . . I'm aiming pretty damn high!
Contact:
J.R. Boisclair
WAM Engineering
(707) 210-6345
www.wallyanalog.com/stylus-cantilever-microscopic-analy
PS: A dear friend of mine in the San Francisco Bay area engaged J.R. to set up my friend's new Helix One Dohmann Turntable and Schroder CB-1tonearm and Strain Gauge cartridge. My friend reported that he had a wonderful experience with J.R., and that J.R. is delightful personally, serious and professional, and extremely experienced and talented in cartridge and turntable set-up. My friend is enjoying his new turntable and tonearm immensely! And he doesn't ever have to suffer any
audiophilia nervosa
wondering whether his cartridge is properly constructed and aligned!
Last edited: