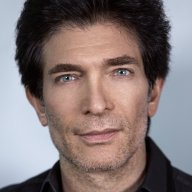 Site Co-Owner, Administrator
Jan 25, 2015
8,207
2,633
730
Is the Acoustical Systems Axiom Tonearm the Modern Fidelity Research FR-66 or Ikeda IT-407?
In an interview with hi-fi in 2014 Dietrich Brakemeierth, founder of Acoustical Systems, said:
In terms of tone arm design there's only one person whom I really admire because his work was not influenced by any audio perspective but by pure mechanical engineering and its consequence. And that is Isamu Ikeda a Japanese engineer and founder of Fidelity Research and later Ikeda Sound Labs who in my perspective invented 40 years ago a tone arm design that has stood the test of time. It has proved, in my opinion, that until late last year it has been on par with any design that followed it. [meaning his Axiom is the only tonearm which has improved upon Isamu's work]
http://www.avhub.com.au/features/hi...trich-brakemeier-of-acoustical-systems-395228
Does anyone have any direct experience with the Axiom tonearm, which has a high effective mass of from 29 gr to 48 gr in its SME-bayonet version?
Has anyone heard a Koetsu mounted on an Axiom?
Axiom manual:
https://www.manualslib.com/manual/1020196/Acoustical-Systems-Axiom.html#manual
Axiom tonearm introduction by Dietrich:
https://m.youtube.com/watch?v=gnageO26YJs
This Axiom seems like a very well-designed, interesting, high effective mass (but damped armwand) option for Koetsus.
I know that Rutherford Audio is the North American distributor for Acoustical Systems, but does anyone know which dealers in the USA sell Acoustical Systems?