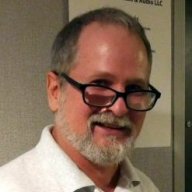 [Industry Expert]/Member Sponsor
Jul 22, 2013
739
1,168
370
Illusio Audio is a new high-end loudspeaker company that takes an innovative approach to loudspeaker/room interaction. Briefly, we achieve very beneficial room-interaction characteristics by controlling the arrival times of the reflections without reliance on room treatments. To put it another way, we use a unique radiation pattern to accomplish in a normal room what would typically require a dedicated listening room.
A loudspeaker should get two things right: The direct sound, and the reflected sound.
The latter is somewhat challenging, as it includes room interaction. We do not want reflections to begin arriving too early because that would degrade clarity, so we use a radiation pattern which can be aimed to minimize early reflections. Later-arriving reflections are highly beneficial as long as they are spectrally-correct and neither too weak nor to strong, so we deliberately introduce additional spectrally-correct, late-onset reflections whose loudness is user-adjustable.
Illusio Audio's first product is the Alana, a two-way 10" stand-mount speaker which is optimized for the range above 75 Hz in small to medium-sized rooms. We find that a good subwoofer system, in particular using multiple subwoofers intelligently distributed, outperforms any bass system we could put into a pair of loudspeakers, which frees us up to optimize for the rest of the spectrum. The 10" midwoofer crosses over to a 90-degree constant-directivity waveguide at the frequency where its radiation pattern has narrowed to 90 degrees.
The "secret weapon" of the Alana is the matching LORAstand, which incorporates a very smooth-sounding horn aimed up-and-back at a 45 degree angle. "LORA" stands for Late Onset Reflection Assist, and the role of its horn is to increase the amount of late-onset, spectrally-correct in-room reflections. The midwoofer's pattern widens below the crossover region, such that the off-axis response has more energy in the midwoofer's frequency range than in the front-firing waveguide's range. The output from the LORA's horn fills in that missing upper-range off-axis energy in the waveguide's frequency range.
(The LORAstand can be used with other stand-mount speakers, and its response can be adapted to complement the typical off-axis response of many stand-mount speakers.)
One critical difference between the Alana/LORA and a conventional wide-pattern speaker is that the "center of gravity" of the reflections is pushed back in time relative to what would normally be the case. This results in a weaker "small room signature" from the playback room's acoustics, while effectively presenting the venue reveberation tails on the recording, with the later-arriving reflections being the "carriers" of those reverberation tails. This combination of characteristics tends to shift the presentation from "they are here" to "you are there", the latter being arguably the holy grail for spatial quality from a stereo system. In practice the spatial impression with the Alana/LORA combination changes greatly from one recording to the next, indicating that the recording's spatial cues (rather than the playback room's cues) are perceptually dominant. And it is from this heightened ability to create a convincing "you are there" illusion that we derive our company name, "Illusio".
An idea is only as good as its implementation, so Illusio Audio brings together a unique team with a wide range of applicable expertise. James Romeyn is a musician, music instructor, engineer and programmer who worked on an album by Roy Buchanan and with Tower of Power and New Riders of the Purple Sage dating back to 1974; his professional involvement in the loudspeaker industry dates back to the mid-80's and includes assembling state-of-the-art systems and work with some of the biggest names in the industry. The Alana is an embodiment of one of James's ideas. Hans Looman first began designing energy-efficient Class A amplifiers in 1998, developed a high-resolution recording technogy, was an independent consultant to Resonessence Labs for nine years, and in 2020 started Infigo Audio to present his own brand of exclusive high-end audio products. You may have noticed
the thread
about his Sparkle series cables. Duke LeJeune's background includes working with Earl Geddes on the GedLee Summa. He has been designing loudspeakers under his AudioKinesis brand since 2005, with an emphasis on radiation patterns.
The Illusio Audio Alana is based on an invention of James Romeyn, as interpreted by all three with crossover design by Duke LeJeune and taking-it-to-the-next-level refinements by Hans Looman.
The Alana and LORAstand will be making their debut at the upcoming
Capital Audio Fest
which begins on November 11, 2022. We will be in Room 623, paired with Hans' Infigo Audio electronics.