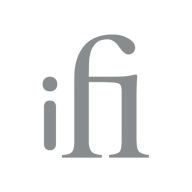 Aug 21, 2019
1,929
852
200
41
Even purer DAC performance.​
Our specialist desktop DAC
, ZEN DAC Signature V2,
has been upgraded to bring you an even purer performance than the original.
Enjoy an enhanced experience.​
The
ZEN DAC Signature V2
has been improved to offer an even greater, purer listening experience.
Just like the original, its sole purpose is to feed an external amp, be it a headphone amp, or an amp and speakers.
Unlike the original, it has a 16 core XMOS chip instead of 8. This new and improved digital engine is more powerful than ever. We've also upgraded the clock circuitry to enhance the purist, audiophile design even further.
Enjoy music without any distortion or colouration.
Balanced. Blissfully quiet.​
The
ZEN DAC Signature V2
incorporates boutique parts and circuitry inspired by the £3,000 iFi Pro range.
It sports a fully-symmetrical, true differential balanced dual-mono signal stage with direct signal paths to ensure optimal signal purity.
The new low jitter crystal clock means >20dB better noise reduction. The
ZEN DAC Signature V2
will remain quiet wherever it's used.
Outstanding components including C0G capacitors from TDK, Panasonic OS-CON and ELNA Slimic II capacitors complete the design.
16 core means more…​
MQA an award-winning British technology that delivers the sound of the original master recording.
Thanks to the processing power of the new 16 core XMOS chip, the
ZEN DAC Signature V2
is now a full MQA decoder.
The
ZEN DAC Signature V2
includes MQA technology, which enables you to play back MQA audio files and streams, delivering the sound of the original master recording. The LED glows green or blue to indicate that the unit is decoding and playing an MQA stream or file, and denotes provenance to ensure that the sound is identical to that of the source material. It glows blue to indicate it is playing an MQA Studio file, which has either been approved in the studio by the artist/producer or has been verified by the copyright owner.
Confident connections​
You can trust in accurate, jitter free data transfer from your source device. The USB Type B input is asynchronous, meaning that the data rate is regulated solely by the
ZEN DAC Signature V2
's specialised, and now upgraded, audio clock circuitry.
A pair of RCA sockets provide a single-ended connection to an amp and a Pentaconn 4.4mm output enables balanced signal transfer between compact products that cannot accommodate traditional, bulky XLR connections.
The full benefit of the
ZEN DAC Signature V2
's balanced circuit design can be heard when connected to an amp or active speakers equipped with a balanced input. This can be either a 4.4mm Pentaconn input, or stereo XLR inputs via a 4.4mm-to-XLR cable.