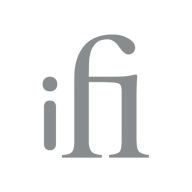 Aug 21, 2019
1,953
861
200
41
Let the Air in.​
Bluetooth DAC
The ZEN Blue V2
is widely recognised as the best way to enable Bluetooth audio transmission from smartphones, tablets, laptops and so on to an existing audio system – perhaps because the system doesn't offer Bluetooth reception and the user wants to add this facility, or because its Bluetooth implementation lacks quality (often the case).
The ZEN Air Blue
performs the same function as
the ZEN Blue V2
but trades some features in return for an even lower price point.
Tech highlights
While Bluetooth's wireless convenience and wide device compatibility are well recognised, many people don't realise how good Bluetooth audio can sound because they've only experienced it at base-level quality via rudimentary SoC (System on Chip) implementations. iFi has gone to great lengths to ensure the HD Bluetooth engine it has developed for deployment in all its current-generation Bluetooth-toting devices – including the ZEN Air Blue – is state-of-the-art, earning it a class-leading reputation.
Making full use of Qualcomm's advanced four-core QCC5100 Bluetooth processing chip, every current high-definition Bluetooth audio format is supported, including aptX Adaptive, aptX HD, LDAC and HWA/LHDC. Other codecs covered include regular aptX, aptX Low Latency, AAC and SBC. This means that every source device is handled at the highest audio resolution its Bluetooth specification allows.
While the QCC5100 can provide a complete SoC solution including digital-to-analogue conversion, this is not the iFi way. The ZEN Blue has separate digital and analogue stages; to feed the analogue stage, the processed digital signal is routed from the QCC5100 to a specialised DAC chip from ESS Technology's excellent Sabre family. Though more costly and complex, this delivers better sound quality than relying on a fully integrated chip solution as many manufacturers do.
Like the ZEN Air DAC,
the ZEN Air Blue
's analogue circuitry has been simplified compared to its mainline ZEN equivalent, but a symmetrical channel layout and low-impedance power supply rails are retained.
Features and connectivity
The ZEN Air Blue
is Bluetooth v5.1-compliant, ensuring excellent range and stability. Up to eight paired Bluetooth source devices can be stored in memory, making it easy to switch from one to another. The cable outputs have been simplified compared to
the ZEN Blue V2
, losing the balanced 4.4mm analogue output and optical/coaxial digital outputs, but retaining the gold-plated stereo RCA analogue outputs.
At just £99/€99/$99,
the ZEN Air Blue
is a brilliant way to add wireless streaming to any system, delivering the best-available sound over Bluetooth from every source device – Android or iOS, Windows PC or Mac.
Last edited: