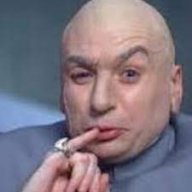 Site Founder, Site Owner, Administrator
Mar 31, 2010
29,108
1,004
113
As 2017 draws to an end I typically spend a week or 2 seeking out what I consider are worth seeing as contenders in all categories for the upcoming Academy Awards
Yesterday we saw I, Tonya and I can say that this is a must see" film
If Margot Robbie doesn't win the Oscar for Best Actress for her role as Tonya Harding as well as Allison Janney who plays her mother IMO is also going to win the Oscar for Best Supporting actress
From start to finish this film will have you totally involved.It is a biopic of Tonya's life up to and beyond "the incident" with Nancy Kerrigan.
Margot Robbie we all know from The Wolf Of Wall Street who played Leo's girl after his divorce in which she was drop dead gorgeous
The actors chosen to play all of the characters who were involved with the incident were superb and looked almost identical to the real people they were portraying. The dialog is potty mouth from start to finish but is essential to knowing who she was and whom she hung out with. Her husband was a wife beater. Her mother was simply despicable and she had no one to show her the path that led to stardom in the world figure skating arena.
The movie is done very similarly to When Harry Met Sally with interviews during the film in which actors doing soliloquies help to carry the plot line along. These side bars are simply hilarious
The movie is very well done and whether you know the story or not you will know it better by the end of the film
I am including the red band trailer rather than the green merely to illustrate the potty mouths of Tonya and all the characters
This will not disappoint and is definitely a must see. Margot Robbie is a diamond in the rough and is (so far ) my pick to win for Best Actress and Allison Ranney (who we know from Masters of Sex as well as Mom) should win the Oscar for Best Supporting Actress