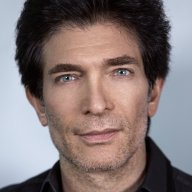 Site Co-Owner, Administrator
Jan 25, 2015
6,590
1,003
113
I just saw this movie. It received terrible reviews:

"Think of every military action movie cliché you can. The maverick hero who's just an average guy. The uptight, rule-following second-in-command who learns a good lesson. The token concerned woman who has one line. Enemies who aren't so different after all. So many of these hackneyed stereotypes are thrown at the Gerard Butler-starring Navy thriller "Hunter Killer" that you have to wonder if this is the "Scary Movie" of submarine cinema."

"Literally everyone's going rogue, including the Russian defense minister Durov (Michael Gor), who usurps the handsome but very dumb Russian President Zakarin (Alexander Diachenko); not to mention the U.S. Department of Defense and the NSA . . . "

"When the coolest thing about a submarine thriller is the sight of the officers stiffly leaning forward as their vessel goes into a deep dive, you know there's a problem."

". . . this by-the-numbers military thriller chugs along like a submarine with a disabled engine."

". . . the cliche-ridden dialogue wouldn't feel out of place coming from adolescents playing submarine games in their basement."

"There are so many good movies in theaters right now — thoughtful, artistic, well-acted and well-told movies that studios preciously save for this time of year with the distant hope of Oscar gold in their future. The Gerard Butler submarine movie "Hunter Killer " is not one of those movies — it is bombastic and garish, ridden with clichés, preposterous politics and diplomacy, and frenetic, video game energy."

"The film starts out confusingly. An American submarine is torpedoed by a Russian sub in Russian waters, but back in the U.S., all they know is it's disappeared, and they've got to go find it. The man for the job, Rear Admiral John Fisk (Common) concludes, is Captain Joe Glass (Butler), who we're told is not like the other guys. He "never went to Annapolis." Why that makes him especially qualified for this mission will basically remain a mystery, other than the fact that he'll readily disobey orders and go rogue at any opportunity. He's seen stuff, guys, and not in a Naval Academy classroom."

"Hunter Killer' review: Make me a submarine sandwich, extra ham for Gerard Butler"


You should have the gist of the critical commentaries by now.

The reviews for this movie were so bad that my local big movie theater in Downtown Los Angeles literally gave away free screening passes.

I must be the softest, easiest movie audience in the world because I thought the movie was exciting and pretty darn good!
Last edited: