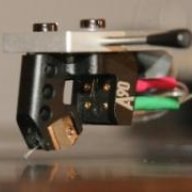 VIP/Donor & WBF Founding Member
May 6, 2010
5,876
395
310
a team of researchers from MIT, Brigham and Women's Hospital, and Massachusetts Eye and Ear believe they've found a combination of drugs which
can actually stimulate the ear into growing new hair cells.
The team had actually started exploring the idea of generating new hair cells back in 2013 when they found that they could create large quantities of intestinal cells and then stimulate them into differentiating.
They then tried the same approach on cells from a mouse cochlea and found that they could indeed create a large pool of immature progenitor cells.
Once they had a solid foundation of cells they then added another set of molecules that provoked them into becoming hair cells.
http://www.huffingtonpost.co.uk/ent...erse-hearing-loss_uk_58ad5e99e4b0d0a6ef4657da