There might be a couple of people on this forum that I actually know. They will be astounded to see me now starting a thread here about head direct out.
Especially on a Studer!
But let's face it, this direct out trend just isn't going away!
So, let's say that you happen to own an A80 RC and that you want to use one of the outboard tape stages.
So, how do you do that, knowledgeably and responsibly?
Obviously, you'll want to retain the Studer-manufactured repro head, as they were unquestionably the finest in the world. (I'm sorry if yours is worn out. That's sad.)
You'll also want to retain that head's loading network, as well as its original cabling.
The A80 RC thankfully makes doing this invitingly simple and elegant.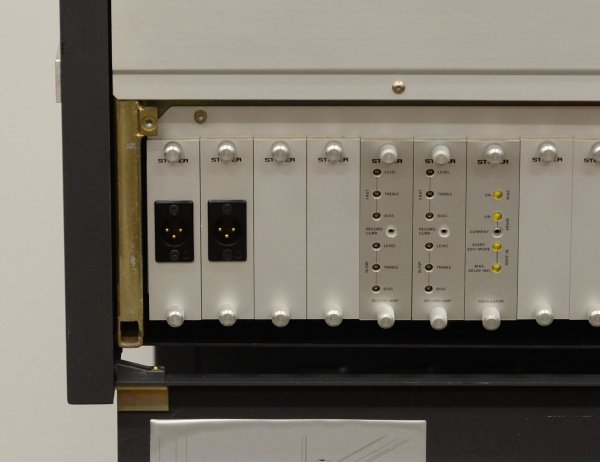 On the slide-in, direct-out substitution card (an ATAE product) you have the passive head loading network. Optionally, we can add an active cable driving stage (aka a flat amp).
No wiring changes. No switches added to the signal path. Just swap out the two cards (takes under 30 seconds).
That's how we've been doing it at ATAE, for our customers that want to go down this path.