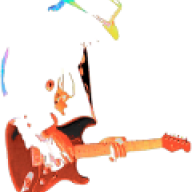 Member Sponsor & WBF Founding Member
Decided to take this out and give it a spin after many years of having been ignored. Don't know why really, but I suppose like anything we make new acquisitions and some of our faves move further and further back into the pile to be played again. I wonder how many more I have that deserve to be brought into the limelight again? Probably a considerable number I must embarrassingly admit. Well, no more.......
A few weeks back while in Calgary and looking through my stash there I realized I have a great collection of albums, and they deserve to be played. A quick visual inspection indicated they are all in wonderful condition and my quest is to get them here as soon as possible. In the meantime I've started to clean and play the LP's I have with me that haven't seen the light of day in years, and sometimes decades. "Abandoned Luncheonette" is one of them.
It's only a standard Atlantic Canadian pressing but it plays beautifully. I'm really enjoying it!